FRIGHT NIGHT IS THRILLING!
by Monica Haynes
One of my earliest favorite childhood memories is going to the movies at Times Square in New York City. I remember all of the dazzling lights and all of the people; it was a big to-do for a kid in that time period.  Growing up, my favorite genre of movie was horror and this is still the case decades later. I loved The Lost Boys, the Nightmare on Elm Street, and Poltergeist movies.  I've always found those types of movies fascinating and as an adult, I have found that they are my best type of escapism. The gore and the blood never bothered me but it also wasn't a requirement for me to enjoy the movie.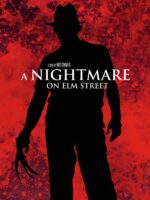 As I've gotten older, I find that I'm most fond of psychological thrillers. I love the movies where they take place in an abandoned hospital or town where there is some mystery that needs to be solved. Some years ago I watched Stonehearst Asylum and enjoyed the storyline including the deceptive twist.  Though it's not for everyone, I believe I will always remain a fan of the horror/suspense thriller genre.  I am so excited that the Indigo Moon Film Festival has a Fright Night block during the festival.